Last year I was fortunate enough to take part in six different blog tours of amazing books that I adored. Although I thoroughly enjoyed each blog tour – boosting books that gave me joy is always fun – I promised myself that I'd take a break from signing up from any more tours in the future. I told myself that in 2020 I was going to really focus on the first draft of my novel. My blog would take the backseat this time around. As I was prepping for the Hail the Bitch Queen blog tour, I promised myself that it was going to be my last tour for the time being.
But then Kate (Your Tita Kate) announced that she was doing the Asian blog tour for M.K. England's Spellhacker.
Much like the book's main character, the marshmallow-filled cactus Dizmon, I went back on my word. This would be my last, last blog tour.
And much like Diz's last, last heist, this book ended up taking me on a whirlwind of an adventure that I couldn't have ever imagined. Twists! Turns! Intrigue! Magic! Oh my!
Publisher: HarperTeen
Release Date: 1/21/2020
Genre: YA fantasy/sci-fi mashup
Indiebound | Amazon | Barnes & Noble | Book Depository | Indigo | Books-a-Million
Audiobook: Libro.fm | Audible | HarperCollins website
---
In Kyrkarta, magic—known as maz—was once a freely available natural resource. Then an earthquake released a magical plague, killing thousands and opening the door for a greedy corporation to make maz a commodity that's tightly controlled—and, of course, outrageously expensive.
Which is why Diz and her three best friends run a highly lucrative, highly illegal maz siphoning gig on the side. Their next job is supposed to be their last heist ever.
But when their plan turns up a powerful new strain of maz that (literally) blows up in their faces, they're driven to unravel a conspiracy at the very center of the spellplague—and possibly save the world.
No pressure.
(Major thanks to the publisher, HarperCollins, for providing an e-ARC and to Kate for organizing this blog tour)
Initial Thoughts
There are many reasons why I was hooked to this book from the very first chapter. First, it had a fresh and fascinating take on magic, combining it with sci-fi tech. The magic system nerd that I am practically melted whenever the main character smoothly exposited how maz worked. Second, this book's central cast of characters were all interesting and distinctive and charming. Their interactions felt genuine and wholesome. I'm a sucker for friendships. And the mystery/conspiracy really kept me on my toes. I had a pretty good idea what was what but the way the story unraveled still had me screaming at my Kindle.
I thoroughly enjoyed my time with this book. Not only did it get me right in the feels – Diz's abandonment issues hit a little too close to home, not gonna lie – but it also took me on this magical adventure in a world that's as colorful and captivating as the book's characters.
Spellhacker is a good, solid read that's perfect for fantasy and sci-fi lovers alike. The characters feel like actual, flawed human beings. The worldbuilding is absolutely gorgeous. And the writing is smooth and engaging.
4.6 / 5 Unicorns for Spellhacker!
Capitalism, Evil Virus of Satan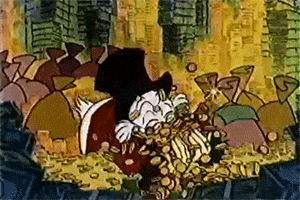 One of the important subjects that this book discusses is how EVIL capitalism actually is. Yes, we all know that big corporations care nothing but profit and more profit but this book really hones in on just how malevolent and heartless they can be.
Dizmon and the gang don't like the mega corporation, Maz Management Company but they also have to admit that the MMC has done some good in society. Much like in real life where multi-billion dollar companies like Amazon are praised whenever they donate a fraction of a fraction of their income to charities. Tens of thousands in donations is well and good and all but considering the literal billions the companies make… it's just pocket change, really.
Private businesses like the MMC can easily masquerade as a philanthropic entity. I mean, when the spellplague hit, the MMC did appear to save the day, cleaning the maz for safe use, taking in and raising orphans. But then they turn around and sell maz at an exorbitant price, ensuring that only the very few who can afford it have regular access to it. MMC also lowkey/highkey manipulate those in the orphanage program to work for the company the moment they come of age. What better way to ensure loyal employees than by constantly reminding them that their lives would've been nothing if not for MMC?
I'm going on a tangent here but I couldn't resist. Capitalism is a disease and Spellhacker perfectly illustrated just how bad it can be.
Chaotic Good teens
Spellhacker's core strength is in its characters. The main character Dizmon is more than just the typical snarky super genius hacker. She's also a conflicted person who wants nothing more than to be with her friends but refuses to be that vulnerable again. Diz was orphaned at a young age so her earliest memories are losing the people that she loved so it makes sense that she'd put up a tough guy exterior, to pretend that she doesn't care that her three best friends are leaving, to avoid getting her heart broken again.
I'm not crying. YOU'RE crying.
Although I love Dizmon, my favorite character is Ania. Unlike the rest of the group, Ania comes from a privileged background. Her family's a big name in Kyrkarta. I loved Ania the most because she is well aware of her privilege and uses it to her advantage. She isn't defensive about it, even when her friends constantly poke fun at her, and she doesn't try to hide it. Ania doesn't even need the money from the heist jobs; she just loves any excuse to experiment with her magic tech.
Then there's Remi, the non-binary spellweaver prodigy, and Jaesin, the Designated Dad Friend, to complete the group. Remi's a huge maz nerd – which same – who can masterfully weave maz in their sleep. Jaesin's a previous cinnamon roll who can also kick ass when need be.
While we're on the subject, let me just commend how incredibly diverse Spellhacker is. White and heterosexual aren't the default. It shouldn't be a surprise, especially in a fantasy book, but most SFF novels, regardless of how imaginative their worldbuilding, almost always seem to have little to no diversity. Remi, for instance, is NB and everyone accepts them wholeheartedly. I think this is the first YA book I've read that uses they/them pronouns; at the very least, it's the first fantasy book I've read that openly uses non-binary pronouns.
More than just a fun, quirky magical adventure, this book can help teenagers find themselves represented in the pages. Society still has a long way to go when it comes to accepting the LGBT+ community but books that normalize queernormativity can really help.
Maz and Tech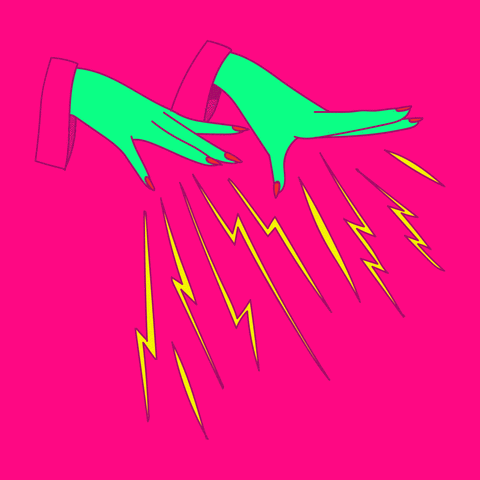 The final thing that I want to rave about is this book's incredible worldbuilding.
In Spellhacker, there are two types of people who can use maz: spellweavers, those with a natural ability to manipulate raw maz; and techwitches, those who need specific hardware to work maz. It's a really cool magic system that not only gave the story depth but also made me yearn for magic.
I've always felt that a fantasy book succeeds when it makes me want to jump into the world and just bask in the magic. And Spellhacker has done that and more.
One Last Thing…
I highly recommend this book to anyone who loves innovative fantasy, found family trope, conspiracy and intrigue, and generally just a fun time. Badass illegal fun times, I should say 🙂
---
About the Author
M.K. England is an author and YA librarian who grew up on the Space Coast of Florida and now calls rural Virginia home. When they're not writing or librarianing, MK can be found drowning in fandom, rolling dice at the gaming table, digging in the garden, or feeding their video game addiction. They love Star Wars with a desperate, heedless passion. It's best if you never speak of Sherlock Holmes in their presence. You'll regret it.

M.K. is the author of THE DISASTERS (2018) and SPELLHACKER (2020), both from Harper Teen.

Website | Twitter | Instagram | Tumblr | YouTube