It's been almost a decade since I got my hands on my first ever journal. I was in high school then, just recently coming to terms with the fact spilling words on a page was the most satisfying and comforting feeling in the world for me. Ma, I think, got an inkling of this newfound passion of mine and got me this thick and clunky journal for Christmas and although I only kept at it for about three months – and considering how each day had a full page dedicated to it, a full page that I was obligated to fill regardless of how inane my day was, I think I held out well enough – my 2010 journal was what sparked my love for daily journaling.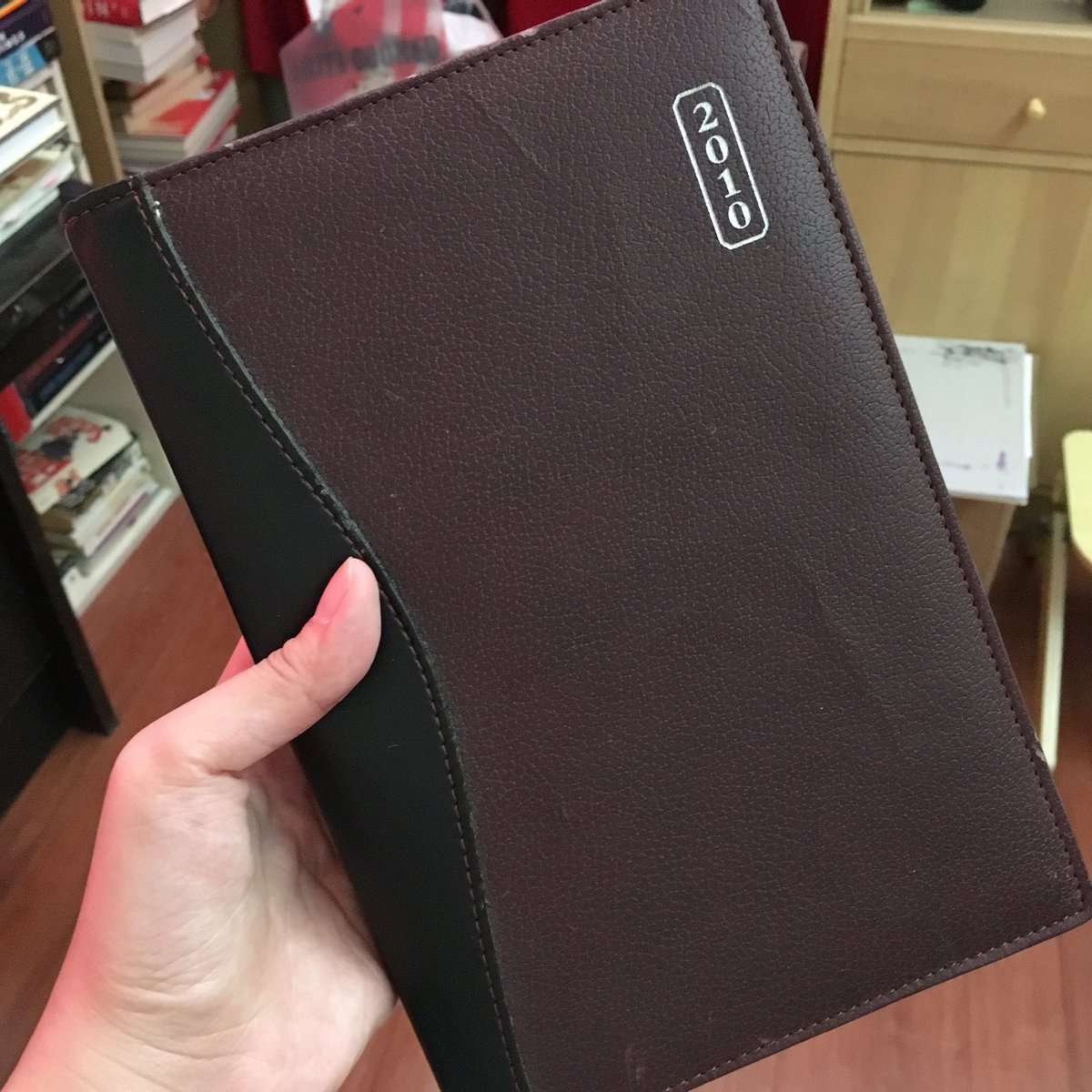 I actually still remember waiting for my sisters to fall asleep (we shared a room then) so I could write in this beast without feeling self-conscious. My wrist would cramp up way before I ran out of words, which was really annoying. Of course, it didn't help that I firmly believed back then that the only way my handwriting would look halfway decent was if my letters were teeny tiny which required a lot of pressure from my writing hand. I'd used a mechanical pencil to write in this journal too so my writing was really fine. Because writing in this journal caused me actual physical pain, little wonder why I gravitated more and more to online alternatives (Livejournal, represent!) until I stopped using my journal altogether.
For some time I was completely obsessed with online journaling and had even briefly forgot all about my 2010 journal. Typing, I found, let me write my thoughts faster and with significantly less pain than writing by hand. However, it didn't take long for me to miss the feel of actually forming words by my own hand rather than thru the cold and removed process of keyboard to screen. I got back to my 2010 journal and wrote in bits and spurts, wise enough to not pressure myself to fill the whole page at least. Still, I'd abandon it for weeks at a time, picking it up only when I had enough energy to spare. Teenage me, unfortunately, had little energy to spare so my entries were few and far in between.
2010 wasn't the best year in terms of journaling for me but it was a decent start. It got me into the habit of writing a couple of paragraphs every day, even when I switched mediums.
Fast forward a year or so later and I reappropriated a cute notebook I initially used for my lecture notes. I sort-of-kind-of started journaling again. I didn't write every day but I did make a point of sitting down to write some stuff on it at least once every week or so. When the year ended, my notebook was not even half filled but I felt satisfied no less. Spark reignited, I got a new notebook once the new year started and I haven't stopped since.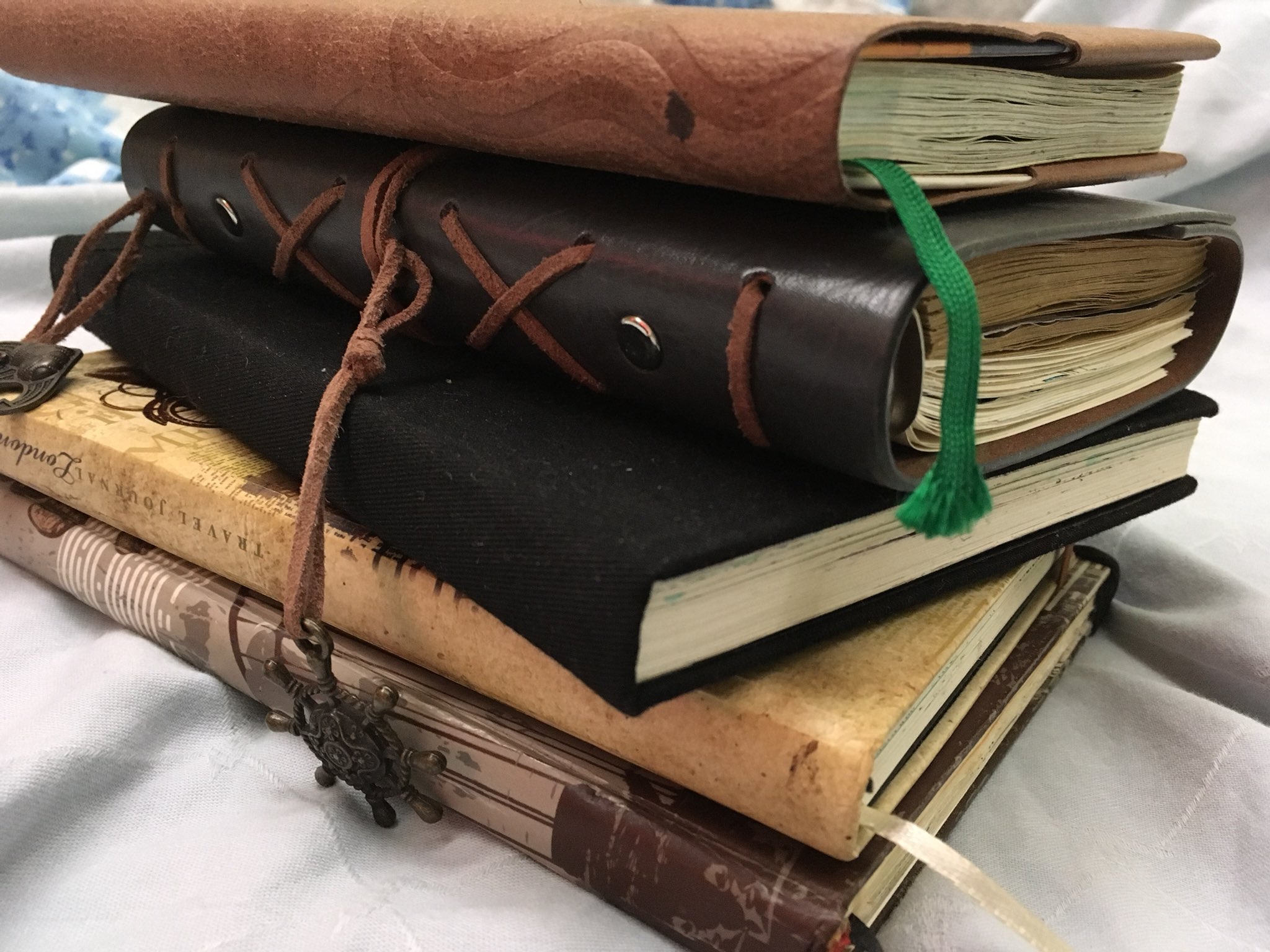 After years of daily journaling, I've more or less improved my game. My doodles don't look too primitive and shameful, I suppose, and my entries are consistent. Sure, I sometimes get lazy and forget to write a couple of sentences about my day but I make up for them the next day and no one's the wiser.
Last year I had a 2018 Starbucks planner so it was an absolute breeze to journal every day. There's a weekly page and a monthly calendar, not to mention a monthly spread so all I really had to do was write and doodle whatever I wanted.
I could have gotten a 2019 Starbucks (or some other overpriced coffee place) planner but I wanted to do more this year. I wanted to spread my wings and fly. And what better way to do that than the one thing that's been haunting me for years but I've never had the guts to ever try?
I've been avoiding bullet journals like my life depended on it for years now. Not because I don't like the concept or look of them but because I've always been intimidated by how versatile and capricious bullet journals are. You can do whatever you want in those blank pages, the rows and columns of near transparent dots opening you to all manner of possibilities. And the paper! So smooth and soft to the touch that I've always been so certain that my heavy writing will bleed into the next page. Oh, and to say nothing of the endless BuJo pages and spreads on Pinterest that look straight up celestial… how can I possibly live up to that?
The real truth is, of course, there's nothing to live up to. Apparently, there is no higher BuJo entity that will eviscerate me if I end up making more of a mess on the page rather than the perfectly organized layouts I see online. I'm well aware that it's ridiculous and unfair to put so much pressure on myself especially when it comes to things that I love like journaling and, hell, writing. But while I'm self-aware enough to recognize this absurd line of thinking, my dumbass pea-brain needs constant reassurance. That's why it took me until now to get on the BuJo train. And what a train it is! I was worried that I wouldn't even know what to do with my bullet journal when I got it but now, after a full month of using it, I think I've found my groove.
Admittedly, when I opened my journal to work on the January page, I was pretty clueless. You'd think that I'd have been more prepared but, when faced with so many uniform dots, my mind went blank and I spent the next hour or two trying to figure out how watercolor behaves on that type of paper – it dries VERY fast, by the way – and screaming in my head the entire time. That's my excuse as to why January looks so pathetic, I suppose. The flowers were supposed to look so dainty but I conveniently forgot that my command of watercolor as well as my understanding of how shades and lighting work aren't up to such a delicate task so I just kept packing on the color until I had wrench myself away from the page lest I totally ruin the paper.
A real fun start, basically.
Anyway. I mostly plan on having a monthly goals (with a list of books that I need to finish by the end of the month, planned blog posts, and other miscellaneous to-dos), a weekly to-do page, and a weekly spread where I'll write a couple of sentences each day and track some of my habits.
Lila Bard fanart on the left, weekly to-do on the right

Didn't know how to add flair on the weekly spreads so I just… painted a lot of color haphazardly. It makes the paper more interesting to write on, at the very least.
So far, I've been doing ok with my journal. Each week, I have to actually set aside time to work on the week's spread and to-do's which makes it so much more fulfilling when I write on each day and mark things off the checklist. While I'm not attributing my sudden burst of productivity on the magic of bujo, I have to admit that it does motivate me to actually do better. Plus, I've had a heck of a time playing around with my watercolors again. I still can't handle them as well as I'd like but watercolor painting is fun regardless.
Interestingly enough, I've been able to check off most of my to-read books I listed at the beginning of this month. I cannot stress how very off brand this is of me. Usually, whenever I try to stick to a list of books, my focus wavers before I even finish the first novel. Then I'd just pick up whatever book I fancy and slowly forget about my to-read list. Actually crossing books off my TBR list gives me a sense of achievement.
I think I understand why so many people love their bullet journal now. There's just so many things you can do with it. The pages aren't alarmingly blank nor are they restrictively lined – the tiny dots are friendlier, I think. Makes it comfortable to write and draw straight. It's still really difficult to look at other people's bujo pages and then at mine and not feel a gulf of inadequacy swallow me whole but I'm slowly getting over it. Bit by bit.
All in all, I'm optimistic about this latest journaling endeavour. I'm practicing my watercolor skills and getting a decent journal to boot. Of course, it does take me a ridiculous amount of time to prepare for the week… and the month. Last night I literally spent two hours on my monthly wrap-up page and the February page. Again, the final outputs were nothing like I envisioned them but they also weren't as bad as I had feared they would appear.
---
I meant to include some journaling tips and tricks that work for me over the years but then I realized that this post is too long and meandering enough as it is. But if any of y'all are interested in something like that in the future, give me holler 🙂

[Also, for those that are curious as to what notebook and watercolor I use, I've got a Rhodia dotted journal and a 16-color Prang]