Meant to write post this official participation post last week but, because I am absolute garbage at meeting my self-imposed deadlines, here we are. Heck, the second part of my Ruthless Magic and Themes Book Talk (shameless plug is shameless) was supposed to been up yesterday but it's only halfway done and still barely legible. 2019 is not looking good for my blog, it would seem.
Anyway, as if I don't already have enough on my proverbial plate, I decided to join in on the Year of the Asian Reading Challenge. As the name suggests, it's a reading challenge aimed at encouraging readers to pick up books by Asian authors whether they're new or old releases. Admittedly, I haven't been reading as diversely as I would have liked, mainly because, before joining the online book community last year, I seldom found books written by Asian authors unless they're in the mainstream. Book bloggers have really opened my eyes to just how incredibly vast and beautifully diverse Asian fiction is and how much I've been missing out. Huge props to the hosts of this reading challenge: Shealea, CW, Lily, and Vicky.
This year I want to expand my reading horizons to books closer to home. Fortunately for me, a lot of new books by Asian authors are going to be released this year and I've got a backlog of local titles on my shelf so I'm ready to go. I've challenged myself to read 31-40 books, the Giant Panda badge, because I love to suffer and I adore pandas.
Last week I finished F.H. Batacan's
Smaller and Smaller Circles,
making it my first Asian book in the challenge. I'm also currently reading Fonda Lee's
Jade City 
(and loving it, may I add). Basically, I'm off to a pretty strong start.
Here's my unofficial #YARC2019 TBR. It's a little small so if you've got some Asian books to recommend, feel free to hit me up.
My Fate According to the Butterfly by Gail Villanueva (coming later this year and I CANNOT WAIT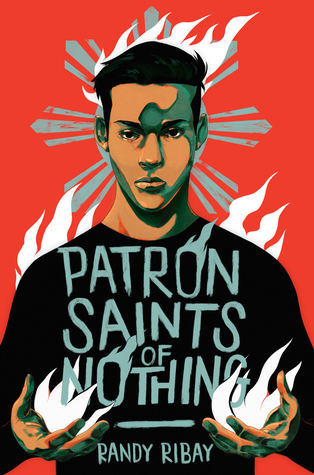 Patron Saints of Nothing by Randy Ribay (also released later this year and the suspense is literally killing me)
Heart Forger (The Bone Witch #2) by Rin Chupeco (already on my shelf and tempts me every day)
Neil Gaiman Presents The Philippine Graphic Fiction Awards: Prose Anthology (a rare gem I found in Fully Booked one day last year)
Blind Willow, Sleeping Woman by Haruki Murakami
The Valley of Amazement by Amy Tan (nearly forgot I had this on my TBR shelf)
The Stories So Far by Jessica Zafra (bought this years ago but forgot to read it again and again… oops)
---
That's all the books I have lined up for now. I'm well aware that the number of books on my TBR is nowhere near my reading goal so I could really use some Asian book recs. I typically prefer books that aren't centered around romance and I most definitely pick up books that have fantasy or sci-fi elements. If you've got a title or two that fits those descriptions, I'd love to hear from you 🙂