It's a few days into 2019 and I'm still trying to cross out a few of my 2018 to-do's because that's just how I roll. Time management? Don't know her.
Obviously, I meant to have this up before the new year but for reasons unbeknownst even to myself, I wasn't able to start working on this post until the day after the first day of 2019. I had a rough outline scribbled somewhere in my little notebook about a week or so ago but I didn't bother typing it down until much later. Oof.
Anyway. I read 100 books last year and, although there were a couple of bumps in the road, I mostly enjoyed the books listed in my Reading Challenge. Some I enjoyed better than others but, for the most part, 2018 was a good year of reading for me. I started reading a lot of series/trilogies, a couple of non-fiction books, and new titles from debut authors.
Interestingly enough, I hadn't noticed how often I reached for fantasy and high fantasy books until I looked back into my reading list. To be honest, making this list was a bit tricky because my genres weren't as varied as I'd like. I couldn't really include that many categories because most of the time it would turn out that I hadn't really read that many books in a certain genre for them to count as a category. In some genres like horror and thriller, I hadn't even read more than three books of the genre. It's strange because horror and thriller used to be my favorite genres when I was a kid. Now I'm more into magic and stuff.
So, yeah, the categories on this Reading Challenge highlights is going to be a little paltry but whatever.
---
Fave Contemporary Read:
The Hate U Give by Angie Thomas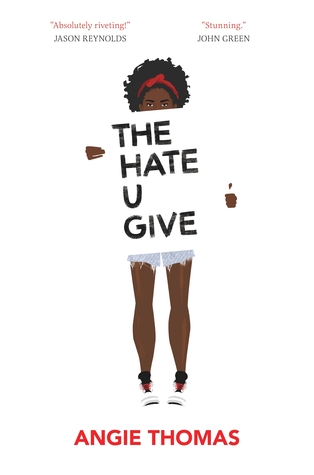 I read THUG at the beginning of the year but its impact lasted much, much longer. I still distinctly remember the dread, despair, and heartbreak I felt while reading this book. THUG is a phenomenal and extremely important book, even to those living outside the US. Racial discrimination and police brutality are problems a lot of countries deal with even now.
Fave Contemporary Read Runner-up:
Everlasting Nora by Marie Miranda Cruz
It seems quite fitting that I read the first contemporary book that made me feel the most at the beginning of the year and the second one at the end of the year. Everlasting Nora was a gem of a book that I was lucky enough to be part of its blog tour. The book made me laugh, cry, bite my knuckles in fear and dread, and gave me hope. A beautiful read.
Fave Contemporary Fantasy:
The Cruel Prince (The Folk of the Air #1) by Holly Black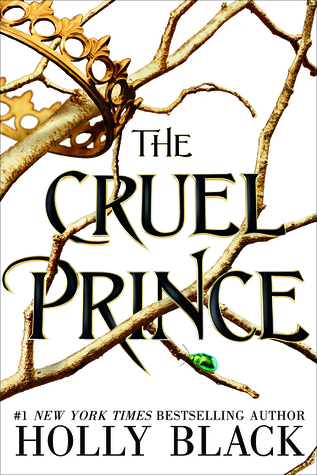 2018 was the year I finally took another shot at reading Holly Black. My first two books of hers (Tithe and Poison Eaters and Other Stories) didn't really impress me a couple of years back. However, when I saw her latest book, The Cruel Prince, I instinctively knew that I was going to enjoy it. And I was so, so, so right. When I started reading The Cruel Prince, I genuinely couldn't put it down. The story had me hooked. The writing was engrossing and the characters were fascinating and harrowing. I couldn't peel my eyes away from the pages until I got to the end. It was such a compelling book and I can't wait to read the sequel soon.
Fave Contemporary Fantasy Read Runner-up:
The Ancient Magus Bride by Kore Yamazaki
I don't typically buy manga tankobon (a volume of a series) but I couldn't resist with The Ancient Magus Bride for two reasons: one, the first two volumes were sold by an online seller at a pretty reasonable price; two, I've heard nothing but praise for this series ever since the anime came out. I wasn't at all surprised at how beautiful and magical the story turned out. I've only read up until the second volume but I'm definitely going to read more very soon.
Fave High Fantasy Read:
Strange the Dreamer by Laini Taylor
To be perfectly honest, I had no idea what I was in for when I started reading Strange the Dreamer. The blurb at the back was quite vague and I didn't read that many reviews of it for fear of getting spoiled. Even now, I don't think I can write a faithful enough summary to do it any justice. All I can say is this book is about magic, stories, and a lot of trauma… right up my alley!
Fave High Fantasy Read Runner-Up:
Howl's Moving Castle by Diana Wynne Jones
A lot of people saw the phenomenal Ghibli movie adaptation but – and I'm not exaggerating or being a book snob here – the book is so much better! Seriously, Howl is a wizard in every sense of the word. Not that bishounen prince in the movie that had one hissy fit and that's it. Movie Howl is a dream, yeah, but Book Howl is dramatic, lazy, ingenious – a total disaster of an adult even with his magic. And Sophie! I liked her in the movie but I worshiped her in the book. Howl's Moving Castle is such a hilarious and magical book that deserves another movie adaptation. Heck, a TV series would probably do better!

Fave Non-Fiction Read:
I am Malala by Malala Yousafzai with Christina Lamb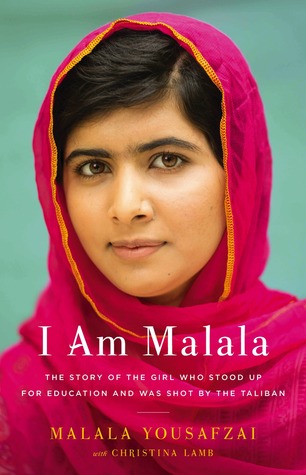 I've admired Malala since the first time I read about her story so I knew I had to get her memoir someday. What really struck me while reading the book was just how much Malala loved her country and how passionate she was about education.
Fave Non-Fiction Read Runner Up:
The Disaster Artist by Greg Sestero and Tom Bissell
I LOVE the cinematic masterpiece, The Room. I've watched YouTube videos about the movie before finally watching the thing for myself and, honestly, it was even more bizarre than the out-of-context clips I played on repeat. I finished The Disaster Artist, Greg Sestero's ("oh hi Mark") account of what happened behind the scenes of the movie. Huge props to the people involved in that spectacularly bad film. Tommy Wiseau was almost impossible to work with but I'm glad they stuck it out. Otherwise the world would never have gotten The Room.
Fave Classic Read:
The Handmaid's Tale by Margaret Atwood
I should have read this book ages ago and I don't know why I kept putting it off. The Handmaid's Tale is an incredible piece of literature that everyone deserves to read at least once in their lifetime. I've read a lot of dystopia books before – mostly aimed at young adults – and while those books had people getting killed or tortured in front of the main character, it's this book's setting that really creeps me out because of how it's so… plausible. It's terrifying.

EDIT: turns out there's going to be a sequel this year??? I'M!!!!
Fave Classic Read Runner Up:
Pride and Prejudice by Jane Austen
I've never been one to read romance books but people insist that Pride and Prejudice is a must-read for everybody what with its memorable characters, acerbic wit, and beautiful dialogue. After reading it, I'd have to agree. It was, dare I say it, more than just tolerable.

Criminally Underrated Book:
Spellslinger (Spellslinger#1) by Sebastien de Castell
I don't know why Spellslinger isn't as big of a deal as it should be when it's literally one of the most thoughtful, imaginative, and sharp-witted high fantasy books I've read, period. I won't go into detail because this post is already too long but I did I write a thing last year about why I think Spellslinger is the anti-Harry Potter and why that's a good thing.
Fave L.M. Montgomery Read:
Emily of New Moon
Yes, I've read enough L.M. Montgomery books last year for LMM to deserve her own category. Emily of New Moon is nothing at all like Anne of Green Gables but still had that distinct flair that I adore in Anne Shirley books. Emily isn't bubbly and open as Anne; she's pensive and quiet. I relate a little bit too much with Emily, to be honest, as much as I'd have preferred to be like Anne.
---
And that's that! My 2018 Reading Challenge is done at last!
This year I'm aiming for 125. I'm thinking of widening my genres a little. I love fantasy but I want to read other books as well. I'm thinking of getting back into my first love, horror and thriller. It's been so long though that I'm kind of out of the loop when it comes to those books. If you've read or know of any good horror or thriller book, I'd love to hear them 🙂