When I first got word that I had been accepted to be part of the MistPH blog tour (hosted by That Bookshelf Bitch [literally the most fitting social media handle] herself, Shealea), I genuinely couldn't believe it. Sure, I signed up hoping to be accepted but I didn't really think I would. For one thing, my blog is kind of… well, it's collecting virtual dust bunnies in this corner of the internet. I'm not even a technically a book blogger (though I do blog about books a lot).
So sure was I that I wouldn't get in that I didn't even do a quick Google search on the book/s involved in the blog tour. I legit had no idea what Heart of Mist was about and the very very brief skim I did on its GoodReads page barely registered in my head. You could say that I jumped into the first book of the series completely blind.
And I was blown away a few chapters in. If you've read my first post about the book series where I talked about how empathetic all of the characters were (especially Best Girl Bleak), you probably have an idea how much I love Heart of Mist. It was exciting, heartwarming, and compelling.
But that was the first book, the introduction to the series. How does the second book, Reign of Mist, fare?
Title: Reign of Mist
Author: Helen Scheuerer
Publisher: Talem Press
Publication date: 13 September 2018
Genres: Young Adult, Fantasy
Synopsis:
The realm's darkest secret is out.
The cruelty of the capital and the power-hungry King Arden have scattered Bleak and her companions across the continents.
On the run in a foreign land, Bleak finds herself tied to some unexpected strangers. When the answers she yearns for are finally within reach, she must face the hard truths of her past, and take her fate into her own hands before it's too late.
Meanwhile, secrets and magic unravel as a dark power corrupts the realm. Bleak's friends are forced to decide where their loyalties lie, and who, if anyone, they can trust.
But one thing is certain: war is coming, and they must all be ready when it does.
Intriguing and action-packed, Reign of Mist is the second instalment in Helen Scheuerer's epic YA fantasy series, The Oremere Chronicles.
Goodreads | Amazon (Pre-order/Purchase link to follow!)
Disclosure: Since I'm part of the blog tour, I was given an advanced ebook copy of Reign of Mist in exchange for an honest review.
Review: This book was a wild ride from start to finish. The pace was faster, the stakes were higher, and the scope of the story was so much more vast. We're talking worldwide coverage. In Heart we were given hints of the capital's ominous plans for the country and for Valia. In Reign we are shown that not only is Ellest doomed, the whole world is as well. Go big or go home, y'know?
Highlights
Fleshed Out Characters, Beautiful Character Growth
Perhaps one of Reign's (and Heart's) strongest asset is its wonderfully written cast of characters. Scheuerer's characters are just so human and so relatable that it's impossible not to care for them. She perfectly articulates every POV character's struggles, pains, and desires. Even if you're not the type who likes high fantasy novels or stories about war (like I am. I just think that war, in a story, is boring, idk), you'll grow attached to the main characters and will want to keep reading to know what's going to happen to them. An interesting plot is one thing but a story is nothing without its characters and I much rather read a book with interesting and fleshed out characters.
Now, I know I talked about Bleak ad nauseam in my previous write-up but I just can't help it, you guys. Bleak, my child, my sweet baby angel, is just too precious for this world. In the first book, she was unsure, afraid, and more than a little lost. In Reign, she grew from being a self-proclaimed alcoholic gutter rat to a compassionate rebel on a mission. Of all the POV characters in this book, Bleak suffered the worse – went through literal hell and back – yet she never let her suffering warp or break her. Instead, she becomes even more understanding of other people's pain and refuses to put anyone through anything like she had. Imagine, Bleak refused to bring her teerah panthers for a prison break because although they would have been really useful, she didn't want them to ever step foot on a prison ever again. The panthers had been raised to kill and, prior to Bleak, lived in cages all their lives. Bleak would rather put herself in harm's way to spare the panthers than even consider making them relive their trauma. She's too precious, I tell you.
Then there's Henri, our rigid traditionalist Valian queen slowly opening up to the idea that maybe… just maybe… the Valian Way isn't the best way for everybody? Meeting new people and visiting new lands (for something other than Valian training) helped her grow as a leader. It was pretty inspiring too since Henri was the biggest advocate of all things Valian – the fact that she was humble enough to admit tht possibly being wrong showed how great she is as a leader. If only real life leaders were as teachable and self-aware.
Dash… wow, I really can't say anything about his arc without spoiling a huge chunk of the novel. But I will say this: poor kid had his childhood taken away. It's a pretty on the nose metaphor on war's effects on children but I still think it worked.
Lastly, there's Swinton. Swinton… he's quite a character. Throughout the novel, he makes every mistake you can possibly imagine. He causes about a quarter of the realm's problems yet he's foolish enough to think he could handle everything on his own. I do understand why he was so conflicted and terrified but, damn, not the sharpest sword in the armory, is he? He's on the road to redeeming himself though so there's that to look forward to. Honestly, I only like Swinton's chapters because of Fiore.
Minor Characters with Major Impact
Since the second book is set in like four countries, the cast of characters has grown. One particular new character that I've pledged my undying allegiance to is Queen Eydis of Havennesse. I shall love my Ice Queen forever and ever. Determined to save her kingdom, unapologetically feminine, sharp-witted strategist, and would much rather be in the company of her dogs? LOVE. HER.
Princess Olena continues to be the low key badass that she truly is deep inside. I wished there were more scenes with her though. Of all the minor characters, she's the most vulnerable. She's completely blind and forced to live in a foreign land with no friends or family. It would have been interesting to read about her experiences. Sadly, we had to rely on Swinton's POV to get Olena scenes.
Then there's Fiore who's, well, basically a god among men. Seriously, I would trust this man with my life. Since the first book, it's hinted at that Fiore's backstory is a lot more eventful than he lets on and in this book it's practically confirmed that Fiore isn't just an ordinary man. I'm legitimately excited to find out more about him in the next book.
Typical Twists but with a Compelling Narrative 
In Heart, the moment it was revealed that there was a hidden continent that seemed to have been wiped out from the history books, it was pretty clear what was going to happen in the next book, especially regarding Bleak. While the reveal wasn't all that surprising – in fact I rather expected it to happen – it didn't really spoil the experience for me.
As I said in a previous post (I think), it doesn't really matter if a book's storyline has been "done before," as long as the writer does it well and adds their own twist to it, even the most predictable story can be enjoyable. Reign – or at least one particular plot point – manages to do just that. We, the reader, will see the reveal coming but it doesn't feel cheap or uninteresting.
Also, just because we know that was going to happen (god, I suck at non-spoiler reviews), there's still a dozen other plot threads that we have no idea how will play out.
While I'm here talking about how the book was written, let me also go on ahead and gush over how great Scheuerer's writing is. It's the perfect balance of descriptive yet concise. The prose flows really well, doesn't feel clunky or extraneous at all. Basically, it's really effective storytelling and I am here for it.
S'more Stuff but in Bullets (because I'm lazy)
I loved the new places introduced in the book. Battallon in particular fascinated me. I can't help but wonder if I can survive the heat in that fire country. I mean, I am from a tropical country and I'm no stranger to heat waves. However, Battallon does have fire storms (and it's exactly what it sounds like) so…
Animal companions are the best. Also I want my very own wolf dog named Bear. Our dog Bear isn't nearly as proactive as the one in the book.
Heck yeah normalized gay relationships!
#GiveFioreMurphadiasHisOwnSpinoffSeries
The depiction of alcoholism is incredibly realistic in the books. It's not just some character quirk that gets a throwaway line every other chapter. It's an actual addiction that the character, Bleak, struggles with every day. In Heart, Bleak gets seizures (which is an actual symptom of alcohol withdrawal!!!) several times over the course of the novel. In this book, Bleak is more in control but still has to fight the impulse to drink anything even remotely alcoholic.
That's a minor detail, I know, but I just think it's so great that the author put so much emphasis on the physical consequences of alcoholism. Something like that is just so rare, y'know?
Weak Points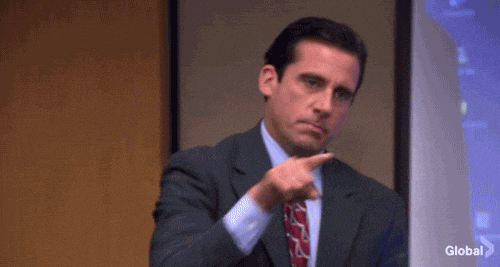 While I thoroughly enjoyed Reign, it's not without it's faults. Well, more like weak points really since they didn't significantly affect my reading experience.
Bleak's past and Oremere's history felt a bit glossed over. Halfway through the book, the lost continent stopped being important? I don't know. I guess I just didn't feel the supposed weight of a whole lost continent. No one even seemed that surprised? It was a bit weird.
Swinton and Bren. Swinton's a snake. Even though I empathize with him, I still think he's a snake that can't be trusted. Bren… shouldn't have come back. No one needs your drama, BREN.
The "traitor" character could have used a bit more earlier foreshadowing? Because it felt too sudden.
The growing cast of characters was confusing at times too. Especially the rebels. Honestly, I didn't really remember most of their names. The Oremere rebellion was glossed over too.
In a Nutshell
Basically… I really loved Reign of Mist. It was an engrossing sequel to a spectacularly genuine high fantasy series. It has successfully dragged me into the world of the Oremere Chronicles even more and I doubt I'd be able to get out any time soon. Hopefully, the third book in the series will be out soon because I'm already homesick.
Rating: ★★★★★
---
Hey! Want to win an Amazon gift voucher worth $20, all the Heart of Mist bonus prequels, and a high-resolution printable map? Click here to join this giveaway! It's an international giveaway so everyone has a chance to win. 
Also, if you've read the book and want to talk about it further, Shealea is hosting a Twitter chat in September 10. I know I'm not done talking about it. That ending? SIS. STILL NOT OVER IT. 
---
About the Author
Helen Scheuerer is a YA fantasy author from Sydney, Australia. Reign of Mist is the second book in her high fantasy trilogy, The Oremere Chronicles. After writing literary fiction for a number of years, Helen was inspired to return to her childhood love of fantasy thanks to novels like Throne of Glass, The Queen's Poisoner and The Queen of the Tearling.
Helen is also the Founding Editor of Writer's Edit (www.writersedit.com), an online learning platform for emerging writers. In its first year, Writer's Edit reached thousands of new authors, and soon became its own small press, with Helen overseeing the production and publication of three creative writing anthologies, Kindling Volume I, Volume II and Volume III. It's now one of the largest writing websites in the world.
Helen's love of writing and books led her to pursue a Bachelor of Creative Arts, majoring in Creative Writing at the University of Wollongong. While the Kindling books were being published, Helen also completed a Masters of Publishing at the University of Sydney.
Helen now lives by the beach and writes full time. She has many more books planned for the future.
Author website | Goodreads  | Facebook  | Instagram | Twitter